18 SMITH COLLEGE MUSEUM OF ART
smith.edu/artmuseum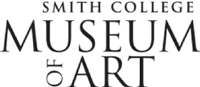 Jay Bolotin: The Jackleg Testament
June 29 – September 9, 2012
Focuses on a unique animated operatic film based on a series of woodcuts by the contemporary artist, composer, and performer Jay Bolotin. The film reinterprets the story of Adam and Eve as a dark, provocative tale propelled by Bolotin's operatic score and soundtrack. Also on view will be the woodcuts and video that comprise Part I of The Jackleg Testament  (both owned by SCMA) as well as a preview of work-in-progress on Part II of the planned trilogy. The exhibition is supported by the Judith Plesser Targan, Smith class of 1953, Art Museum Fund.

Framework VIII
May 11– November 4, 2012
Showcases the results of the Museum's frame conservation apprenticeship program for undergraduates at Smith College and the Five Colleges of western Massachusetts. Now in its eighth year, the program is an outgrowth of the Museum's long-term effort to study and conserve the frames in its collection.  It is overseen and taught by William Myers, chief preparatory, and David Dempsey, master conservator and associate director of SCMA. The program is supported in part by a grant from the National Endowment for the Arts and by SCMA members who contributed to the Annual Appeal, "The Frame Project: Conservation and Restoration of Museum Masterpieces."  In addition, the following companies contributed generous support: The Decorators Supply Company, Chicago, IL; Sepp Leaf Products, New York, NY; and the J. H. Miller Picture Frame Company, West Springfield, MA.
Shared Inspiration: The David R. and Muriel Pokross Collection
Through July 29, 2012

Celebrates a generous gift from the family of Muriel Kohn Pokross, Smith class of 1934, and David R. Pokross.  Muriel and David were tireless philanthropists committed to social justice in their home city of Boston and beyond.  David was a prominent attorney and community leader.  After their children were grown, Muriel became the social worker for the Boston Guild for the Hard of Hearing.  Collecting brought together David's and Muriel's shared enthusiasm for art and community: they visited galleries and artist studios everywhere they traveled, advised by an expanding circle of artists, collectors, curators, and museum directors.  "I buy works of art that I love," David remarked in his memoir, "I have never approached a work of art in terms of whether it would be more valuable ten years from now."  The Pokross Collection is comprised mainly of paintings, drawings, and prints by major artists of the post-World War II period.  The collection displays a strong inclination towards figuration – even many of the abstract works subtly engage the figure – and emotional connection.  But the unifying threads are primarily personal.  The works were donated in accordance with the wishes of Muriel Kohn Pokross, class of 1934 by her children Joan Pokross Curhan, class of 1959, William R. Pokross, and David R. Pokross, Jr. in loving memory of their parents, Muriel Kohn Pokross and David R. Pokross.  The installation was supported by the Suzannah J. Fabing Programs Fund for SCMA.
And the Permanent Collection of SCMA, including: Artist-designed restrooms, and artist-designed, hand-crafted gallery benches.
SCMA is open year-round, Tuesday-Saturday, 10 – 4; Sunday, 12 – 4. Second Fridays, 10-8 (4–8 pm free to all). Closed Mondays and major holidays.