In episode 7 of Phoned-In, BOMB's poetry reading by phone podcast, James Shea reads from his book, Star in the Eye. Click through for an brief Q&A where he and Luke Degnan discuss Japanese poetry and the passage of time.
Luke Degnan: Your book was published in 2008. Has the passage of time made you view these poems differently?
James Shea: The poems are getting further and further away from me so that they seem to be almost like someone else's poems. I like that because it helps me to move on to the next poem and the next manuscript. They're kind of like old friends. I know that they're going to be there for me. I know where to find them if I need them.
LD: Do you consider these poems autobiographical? For example, did you kiss your girlfriend on the mouth after she vomited? Do you feel distanced from them in so far as your life is now different?
JS: I definitely think of my poems as bound up with my life, but in a kind of tangential way. For example, some of the poems in the book I wrote when I was living in Japan, and that was a few years ago. I suppose the distance feels more chronological than psychological. I believe my poems are about as autobiographical as my dreams, in the sense that some elements are vividly true, but many other details are not quite real. Your question reminds me of when I asked a friend of mine if he had ever spent a night in jail. He said, "No, but I feel like I have." That's how I feel about some of the lines in my poems—I've never flown all the way to Rome only to be dumped at the airport, but I feel like I have.
LD: You just mentioned living in Japan. Can you talk about your relationship to Japanese poetry? How has Japanese poetry influenced your work?
JS: I feel like it's influenced me in all kinds of ways, some of which I'm not sure I can explain very well. When I first started reading Japanese poetry, primarily haiku, I had been reading a lot of French surrealism, and I found something in the way haiku poets used juxtaposition that I felt had a kinship with the French surrealists. That was something I keyed into very early on and would come back to over the years as I started to study Japanese and then live in Japan and then translate. Recently I've been more interested in classical Chinese poetry. In both cases, I'm interested in the ways in which the speaker feels kind of absent or at least not present in the way we are accustomed to seeing the speaker in Western poetry. I like that.
LD: How has the Japanese language itself influenced you?
JS: That influence is much clearer to me. That's because over the years as I've studied Japanese. I became more and more estranged from English and from my own poems in some ways. There was a period when I was revising my work in Japan and after Japan where I felt like I was seeing my poems from a new perspective. I had spent so much time in this other language, even dreaming in this other language, to the point where English seemed kind of new to me.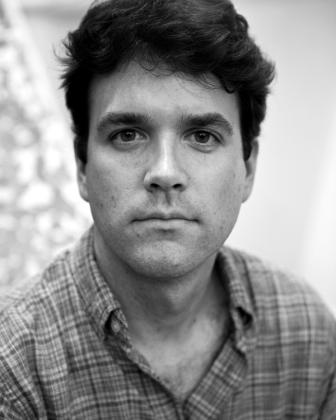 James Shea is the author of Star in the Eye, selected for the 2008 Fence Modern Poets Series. His poems have appeared in various journals, includingAmerican Letters and Commentary, Boston Review, Colorado Review, jubilat, and Verse. He has taught at the University of Chicago, DePaul University, and as a poet-in-residence in the Chicago public schools. He is currently a Visiting Assistant Professor in the poetry program at Columbia College Chicago.

To listen to previous episodes of Phoned-In, to tune in to upcoming episodes, and for unique Phoned-In content visit here. Subscribe to BOMB's podcasts here.