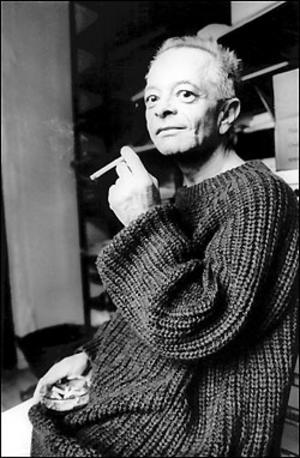 In celebration of Small Press Month, BOMB Magazine presents a serialized audiobook of The Shanghai Gesture, a Village Voice "Spring Book Pick," as read by the novel's author, Gary Indiana, writer, actor, playwright, provocateur, and BOMB Editor-at-Large. Subscribe to our free podcast feed to get Chapters 9-11. Recorded by Art International Radio, and used with permission from the book's publisher Two Dollar Radio.
Listen to chapters 1-3 here. Listen to chapters 4-5 here. Listen to chapter 6 here. Listen to chapters 7-8 here
Praise for The Shanghai Gesture, a Village Voice "Spring Book Pick":
"An uproarious, confounding, turbocharged fantasia that manages, alongside all its imaginative bravura, to hold up to our globalized epoch the fun-house mirror it deserves."
—BOOKFORUM
"The book is brilliant and hilarious and strange. It reads fast and understands, as only graphic novels seem to get things now, that the deficit attention span is insulted by anything that doesn't surprise."
—Michael Tolkin, author of The Player, The Return of the Player
Description
In the internationally acclaimed author's first novel since Do Everything in the Dark, Gary Indiana applies his prickly wit, nihilistic vision, and utterly original voice to this side-splitting spin on Fu Manchu.
A mysterious bout of narcolepsy has overtaken the seaside hamlet of Land's End, a funk endemic to the region since the wreckage a century earlier of the ship The Ardent Somdomite. Inspector Weymouth Smith and unconvinced cohort Dr. Obregon Petrie attempt to thwart Fu Manchu's latest ploy for world domination while confronting South American piyas, matching wits with a clubfooted ex-STASI, as well as battling the latest technological crazes and their own drug dependencies.
The Shanghai Gesture is not a genre farce, but a compelling tale that merges the author's trademark eye for social satire with the beautifully poetic sensibilities of his previous novels.
GARY INDIANA is the author of several previous novels: Horse Crazy, Gone Tomorrow, Rent Boy, Resentment, Depraved Indifference, and Do Everything in the Dark, as well as nonfiction works: Three Month Fever: The Andrew Cunanan Story, The 120 Days of Salo, Let It Bleed: Essays 1985–1995, Schwarzenegger Syndrome, and Utopia's Debris.